The death of the third party cookie. If you're a digital marketer or merchant, that phrase has probably passed through your lips at least once over the last year. Big changes to how consumers' data can be used and collected are underway.

Spurred by growing public privacy concerns, we've begun to see regulations implemented (namely GDPR & CCPA) that have affected the many channels marketers are using to... well... market.

Most recently, Google and Apple announced that the third-party cookie will be eliminated from their respective browsers.
With all of these changes, marketers are left scratching their heads on how to navigate these changes. Luckily, we've gathered 6 of the top eCommerce partners — who work with 1000s of brands every day — to help shed some light on the topic.
Here are 6 tips for merchants to navigate privacy updates.
Fiona Stevens
Head of Marketing at LoyaltyLion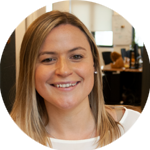 Our number one tip for eCommerce marketers currently navigating multiple privacy updates, is to focus on maximizing the value exchange that customers get in return for their engagement. Use loyalty data and insights to make emails as personalized as possible, take every opportunity to show customers how shopping with you supports and aligns with their own values, and create customer communities that really make them feel like they are part of something bigger. The more you reward their ongoing participation, the more they will see the benefits of continued engagement with your brand. This will make it far less likely that they will opt out of your communications, which in turn will help you to maintain an emotional connection and secure further purchases.
Greg Zakowicz
Veteran Marketer & Director of Content at Omnisend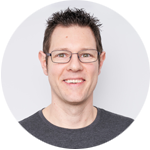 The upcoming iOS 15 changes mean one thing: email opens are dead. But with a little preparation, your email marketing program can be stronger than ever. Here are 5 tips to help you prepare: Ditch your unengaged contacts and go into the post-iOS 15 world with a healthy, engaged list. Write compelling subject lines and preheader text that provide subscribers with enough clarity and reason to open your emails. Promote your value-adds and differentiators, such as free returns, to maximize clicks. Lean on naturally relevant automations. In the first half of 2021, they were responsible for 32% of all email orders and only 2.4% of sends. Collect mobile numbers—SMS is a must-have channel. Use SMS in your email workflows and to replace remails. Don't fear a world where opens are dead—embrace it.
Dan LeBlanc
Founder/CEO at Daasity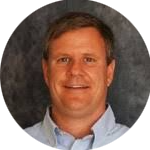 One of the best ways to combat the upcoming privacy changes is to enrich your Marketing platforms with the customer data you already collect, and adjust marketing strategies to focus more on speaking to your best customers at the right time. The brands we see having the most success are the ones that leverage their customer purchasing and engagement data from across their tech stack in their advertising. The most common use case is taking customers RFM (Recency, Frequency, Monetary) data and creating audiences in their email/SMS platforms and advertising channels to send the right time message to their customers to repurchase. Shifting more of their focus and budget has allowed them to unlock more profitable growth by being more efficient with their ad spend, but that's just the start.
Matt Schlicht
CEO & Co-Founder at Octane AI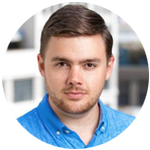 It's more important than ever to build relationships with everyone who visits your store and it's no longer good enough to rely on third-party data or just get a customer's email or phone number. As a store owner or marketer, you need to take the time to get to know your customer: what are their preferences, needs or pain points? This is called zero-party data. By collecting this type of valuable data, brands can personalize their owned channels (sms and email) in more effective and sophisticated ways than they were ever able to do with advertising platforms. PS: We're also launching some top-secret content next week that should be on top of every eCommerce entrepreneur reading list.
Bradley Wilkinson
Partnerships and Marketing Specialist at Klickly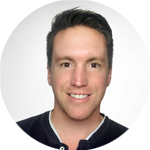 First party data is going to be key moving forward when it comes to digital advertising. The advertising mega-giants have all announced or enacted privacy regulations. Third party cookies are being phased out — the way advertisers are allowed to track and target consumers is changing. In order to drive acquisition and target at scale, marketers should leverage partners with strong 1st-party data built into their platforms.  This can allow marketers to instantly take advantage of the partners data by creating look alike audiences within their ecosystem which would help drive acquisition and scale. Data-rich platforms allow you to continue advertising without a blip in your results.  It's a bonus if it's on a pure commission basis like Klickly.
Brett Bernstein
CEO at Gatsby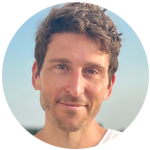 With all the changes to ads and attribution, it's more important than ever to focus more on customer referrals and micro-influencer marketing to reach your target audience. Our top tip is to start asking your customers for their social handles if you're not already. It's up to them to choose to opt in and provide it, same as opting in to provide you with their email, phone number or birthday. And once they do, you can start to understand which of your customers can become good influencers and affiliates for your brand, and work with them on authentic marketing strategies. Tools like ours, Gatsby, can help you scale this approach, but it's something you can start doing on your own as well.