Customer engagement is one of the most crucial aspects for marketers today. With the customer journey about as far from non-traditional as you can get in 2021, it's imperative to reach your customers when, where, and how they want to be reached.
But it's not just about reaching them — it's about building relationships. In order to acquire, convert, and retain customers (with the ultimate goal to turn them into advocates) you have to make sure to engage them in a meaningful way.
We've asked 9 of the top eCommerce partners — who work with 1000s of brands every day — their top tip for creating an engaged customer. Here are 9 tips you can begin implementing right away to boost customer engagement.
Polina Kulikova
Digital Marketing Specialist at Growave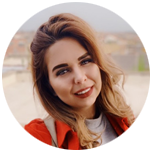 One of the best ways to engage your customers is to introduce a loyalty program. Large brands such as Sephora, Starbucks, and DSW are embracing the idea of introducing customer loyalty programs. If you're a small e-commerce store owner looking to boost sales and profitability you may be wondering if it's worth investing in a loyalty program. There are a couple of reasons why giving your customers a reward for making repeat purchases is a great idea. For starters, the more rewards and gifts you provide your shoppers for their loyalty, the more likely they are to buy your products again. Second, implementing a loyalty program can help increase customer trust and engagement. Therefore, your customers are more likely to stick around with your brand instead of going to your competitors.
Raúl Galera
Chief Advocate at ReferralCandy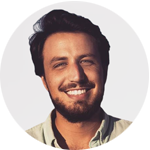 In short: Create a personal connection with them. Competition in the eCommerce world has increased exponentially over the past year and a half, and companies that have successfully stood out against their competition have been those who have been able to communicate their brand and company mission to their customers effectively. Your brand should be more than just a product. Your brand is trying to solve a problem that customers can relate to, which allows you to create a personal, emotional connection with them. This can be very powerful. Once your customers see the emotional side of your brand it becomes a lot easier for them to relate to you. They'll feel part of a community, which will also make it a lot easier for them to spread the word and generate word of mouth around your brand.
Fiona Stevens
Head of Marketing at LoyaltyLion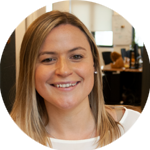 Our top tip for creating an engaged customer, is to build a strong community. Research from LoyaltyLion showed that today's consumers join brand communities because they want to build emotional connections, align on values and get to know a brand's story. Use your loyalty program to create these connections and drive engagement. For example, use loyalty points to incentivize customers to participate in your community, use your loyalty reward rules to reflect your brand values and story, and create a safe space where customers can interact with your brand and with each other. In return you will see a collection of highly-engaged, highly-valuable customers that enjoy exclusive experiences while driving incremental value for your brand by attracting and converting new shoppers.
Brigitta Ruha
Product Marketing Manager at Recart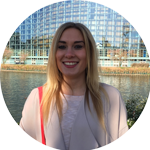 Customer engagement views the customer as an active participant rather than a passive one. That's why messenger and engagement have become synonymous with each other. Interactivity is baked into messenger marketing use cases like in the case of a giveaway. Simply direct shoppers from a FB ad to an automated messenger flow. Encourage them to join a VIP group, unlock exclusive content, or subscribe them to your channels. It's not just an incredibly powerful way to engage them, but you'll automatically get tons of new subscribers. Pro tip: once they subscribed, keep the momentum going. Give ideas, tips and advice around the area of your expertise. Setting up this messenger-based expert hotline is just such an incredible way to keep & strengthen the engagement - and it's not salesy at all!
Bradley Wilkinson
Partnerships and Marketing Specialist at Klickly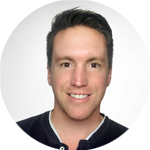 Use the customer data to work smarter not harder. Despite recent privacy updates to Google and Apple iOS, there is still a sea of data at your disposal. Data should be used to understand your customers better. What do they like? When and where are they shopping? What does their customer journey look like? Look at your current marketing stack and see what data you can use. Collect first party data — this could be from surveys, in-store pop ups, or even partnering with platforms using strong first party data. Once you have your data, prioritize the customer experience. Personalize the experience and make sure you're showing the right product or message, to the right customer, at the right time. The next step is to figure out how to automate that process freeing you to focus on other aspects of your business.
Jameela Ghann
Marketing Manager at Fera Product Reviews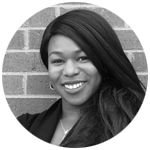 The easiest way to create an engaged customer is to inspire them. When it comes to lifestyle products, you should always remember what dreams and aspirations your customers have, and how your product helps them achieve that lifestyle. One way to do this is through user-generated content. If you have customer photo reviews that were taken by your ideal customer, you should show that off through your social media, email marketing, and more. This will ensure that your past customers feel appreciated and it will inspire potential customers that a particular lifestyle is achievable.  
Chris Lavoie
Tech Partner Manager at Gorgias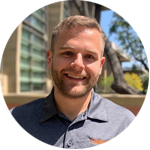 Create an engaged customer by responding to them quickly and personally. No matter what channel a customer uses to communicate with you, whether it be SMS, social media, email, phone, or live chat -- show up and have the right data in hand. For example, if a recurring customer for your DTC brand comments on your post or DMs you on Instagram, you should be able to recognize them and their order history, so you have the full picture and can adapt your responses accordingly. Or if it's a new customer, you can surprise them with a discount code for their first order. Start by using a helpdesk like Gorgias that's deeply connected to your eCommerce store, so you'll be able to easily recognize customers, automate quick responses and engage your customers every time.

Ekaterina Kopylova
Partnerships Marketing Manager at Searchanise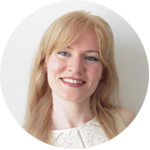 We believe that asking customers to share their experience with your brand is key in creating engagement. For some, it may mean leaving their comfort zone. It's unlikely customers are waiting to be asked about their experience, so often, you'll have to strike up a conversation. Here, timing is everything. Know the right time to ask for feedback: after they bought a product or had a chat with a support rep, while the experience with your store is still fresh in their mind. Create a genuine conversation, let them know that you care. Questions like, "Did you find everything you were looking for today?" "Is this your first time using the product?" Write personal responses to feedback as it will make the customer feel appreciated, strengthen relationships and drive more engagement.

Branden Brooker
Account Partner at Edgemesh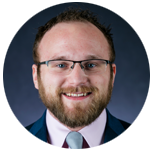 Creating engaged customers is many layers, but I think if I had to sum it up it in two words I would say - customer service. Customer service is what allows you to convey your expertise and knowledge of not only your own product but your industry as well. For example, a customer calls in after installing your app/solution etc. and says they are seeing mixed results and don't quite understand how something works. This is an opportunity to create a customer for life. Using that expert knowledge of your industry and product, you can begin to dive deeper into the questions your customer is trying to solve. This will build a high level of trust with your customers which in turn generally leads to them engaging with your content in more meaningful ways.