This is a guest post by Tivan Amour, CEO of Tone. Tone is the done-for-you SMS Sales Engine that unlocks 20% more revenue for your e-commerce store through lightning-fast text message conversations. Are you a Klickly customer with a Shopify store doing $1M or more in annual revenue? Book a demo with Tone before September 30th, 2020 and get a FREE Apple Watch. Schedule a demo here.
Cart abandonment is a major obstacle for eCommerce brands. Shoppers abandon 68% of their carts.
There are many reasons why customers abandon their carts. It could be because of a lack of payment options, unexpected shipping costs, or just general distraction that leads them to somewhere else on the internet.
Whatever the reason may be, there are some secret plays you can use to win back these customers.
In this post, we're going to break down the integrated strategy that Peak Design uses to win back more abandoned carts.
Let's get into it.
What is Peak Design?
Peak Design is an eCommerce brand that offers travel bags and high-end camera accessories for their customers.
One trait that makes Peak Design stand out from other brands is its social responsibility message. Peak donates around 1% of their revenue to environmental non-profits, and they make their products from sustainable materials
Let's take a look at Peak's cart abandonment strategy, and talk about how you can lift and shift their plays for your own e-commerce store.
Step 1: Capture the Customer's Phone Number & Email
Ok, what's step number one of Peak Design's abandoned cart strategy?
Collect the customer's email and phone number.
Everybody does email, so let's focus on the phone number collection quickly.
Shopify makes it easy to collect phone numbers at checkout. The important piece to remember is that you need to properly get permission from the customer in order to engage them via SMS after they abandon their cart.
Here's why:
Why Is Customer Opt-In So Important?
Simply put, getting the customer's permission to text them is vital because it's required by law.
If you're texting customers who never opted-in for your SMS list, you're going to get in big trouble. That's what happened to Jiffy Lube, which had to pay  $47 million for texting customers without their consent.
Two laws determine how you should ask for permission from customers to text them: the CTIA (Cellular Telecommunications Industry Association) and TCPA (Telephone Consumer Protection Act).
Let's dive into each one and what they entail:
CTIA Requirements
The CTIA represents the US wireless communications industry. They advocate for legislative and regulatory policies to protect customers from identity theft, online fraud, and data breaches.
Here are their legal requirements for SMS campaigns:
Your brand's name: Customers must know which brand is sending them the text message.
Opt-out information: Your text must include clear instructions on how customers can stop receiving future messages. It can be as simple as "let us know if you want to stop receiving texts".
Customer Care Contact Information: Your SMS must include contact information for customer service.
Recurring message disclosure: Each text message must make it clear that you have your customer's consent.
Message data rates: If data rates apply to your text messages, you must let the customer know.
TCPA Requirements
The Telephone Consumer Protection Act (TCPA) is a bill passed in 1991 to limit the use of SMS text messages and consumer privacy. The act was the result of many complaints about telemarketers and debt collector phone calls.
Its requirements include:
Recurring auto-dialed disclosure: Brands must notify customers that they'll receive auto-dialed updates.
Consent was not a condition of purchase: You must prove that the customer gave you their explicit permission to receive texts, and not because they bought something from you.
How to Capture Phone Numbers At Checkout While Staying Within The Rules
Alright, we covered the boring stuff. Now, how can you capture the customer's phone number while complying with these privacy laws?
Simple: by asking them for their number during checkout with the right language.
Here's how Peak Design effectively does this on their checkout page:
Through Shopify, Peak added a field on their checkout for the customer to add their phone number to "receive support and offers via text message."
By clicking on the checkmark and including their number, the customer can decide whether or not they want to receive offers via text.
Why Should You Capture Phone and Email During Checkout?
As mentioned above, capturing the customer's phone number first consists of getting their permission. It prevents you from getting into any trouble with the law and having to pay any fines.
Now comes with the fun part.
If the customer doesn't complete the purchase, you'll be able to follow up and re-engage with them via email and text. By combining these two methods of re-engagement, you'll increase the chances that you earn back the attention of this customer and get them to come back and complete their purchase.
Let's dive into how Peak Design accomplishes this.
Step 2: Run Cart Abandonment Email Campaigns
Email marketing gets a lot of hate, but for e-commerce brands it's still a critical revenue channel in 2020. For every $1 spent, email generates around $38 in ROI for your business.
There will also be 4.3 billion people using email by 2023.
Email plays a big role in Peak Design's abandoned cart strategy. Here's an example of one of the emails Peak sends to customers who abandon their cart:
The email starts with some engaging and personality-driven copy to get the customer's attention ("pardon, is this your bag?"). The copy also makes sure to highlight the product's benefit to change the customer's mind ("The one and only bag you'll ever need").
Most importantly, the email features a big hero image of the product the customer left behind. People are inundated with emails, so it's essential that your abandoned cart email clearly reminds the customer of the exact product they're missing out on.
Under the sentence "Looking for a second opinion on Peak Design bags?", Peak Design works in some of the recognition they've received from top companies such as National Geographic and Men's Journal.
It's a great way to build trust and credibility in the eyes of the customer.
The email ends with objection-clearing messaging related to the buying process for Peak products. By driving home Fast Worldwide Shipping, Easy Returns, and their Lifetime Guarantee, Peak is intentionally clearing any remaining low-funnel questions that may be getting in the way of this customer completing their purchase.
How to Design an Effective Cart Abandonment Email
Cart abandonment emails are an effective way to win back lost customers. But because people receive so many of them, you need to optimize your emails in order to stand out.
Here are some of our best tips for cart abandonment emails that cut through the noise.
1. Send Your Email at the Right Time
Timing is key to winning back lost sales with abandoned cart emails. Aim to send your abandoned cart email around 3 to 5 hours after the customer ditches their cart.
2. Use a FOMO-Inducing Headline
Your email's headline is the first thing that customers. That's why you want to make sure it's original and gets their attention.
Don't be afraid to use a little FOMO to increase that open rate.  For further reading, check out Big Commerce's post about the best abandoned cart subject lines.
3. Clearly Show The Exact Item Left Behind in The Cart
As a bonus, you can also add extra product recommendations in case your product was not what they were looking for.
4. Add Customer Reviews and Social Proof
Adding customer reviews and testimonials in your email goes a long way. 91% of customers trust online reviews as much as friends and family.
5. Add a Clear CTA
Lastly, your goal with abandonment cart emails is to get customers to come back to your store and take action. Make sure to include a CTA that customers can click to finish their purchase - just like in the example from Peak Design, which included a CTA back to checkout.
Step 3: Use SMS to Win Back Abandoned Carts
Email marketing can be an effective way to win back abandoned carts. But by combining it with SMS, you'll be able to take your recovery metrics to the next level.
Why Use SMS to Win Back Abandoned Carts?
Don't get us wrong. Email is an essential abandoned cart recovery tactic. But if you're only running email, you're missing out on sales.
Here's an example:
Let's say that your store sells sneakers. You're getting around 1000 orders each month with an AOV of $100, but are seeing 1500 abandoned carts as well.
That's $150,000 that's going down the drain each month.
With email, you might win back around 100 carts, which brings in $10,000. You can also run some retargeting to win back more sales.
On their own - these tactics have their pitfalls. Abandoned cart emails only have a 9% click-through rate and average recovery rates hovering around 5-6%. Plus, retargeting costs you more money.
If you're serious about recovering more abandoned carts, you need to layer SMS into your strategy.

Going back to our example, let's say that you're winning back 100 carts with email ($10,000 in revenue), and 10 with retargeting ($1,000).
By adding in SMS, you could win back an additional 100 carts each month.
That's an extra $10,000 in monthly sales that would have never happened.
How is that possible?
First off...everyone opens text messages. The average open rate is 98%, and 80% of people have their notifications turned on for SMS.
Plus: with SMS, you're reaching a new crop of people who simply do not engage with abandoned cart emails.
Need an example of what that looks like in action? Here's how Peak Design uses SMS to win back abandoned carts.
What happened here?
One of Peak's customers was interested in their Travel Duffelpack, but was still feeling hesitant. They were looking for fast shipping but their budget was tight, so they wanted to know if it was possible to get a discount.
Peak Design responded in a few minutes to provide the code they could use during checkout. It was all that was needed to get the customer to finish the purchase.
Peak uses Tone Messaging, to create this lightning-fast, back-and-forth experience for their abandoned carts.
The Impact of SMS on Peak Design's Sales
Adding SMS as part of their cart abandonment delivered spectacular results for Peak Design.
Here's a look at the numbers:
Peak is seeing a 36% reply rate on abandoned cart text messages. That means that 36% of the people who receive their message take the time to actually reply to it! Compare that with email, where e-commerce brands should expect an open rate around 36%.
With SMS, Peak Design was able to generate a 24% conversion rate. This beats the average recovery rate for abandoned cart emails, which hovers around 5-6% depending on the price point.
This has translated into hundreds of thousands of dollars of found revenue. All because Peak decided email was not enough to re-engage shoppers.
More people see SMS messages. And the fast, two-way nature of the medium makes it easier for your brand to answer questions that are getting in the way of purchase.
SMS makes it easier to understand exactly why customers ditch their cart and how you can convert them immediately.
Step 3: Retarget Your Abandoned Carts
As part of their cart abandonment strategy, Peak Design also retargets low-funnel traffic on Facebook.
From Klickly, to Google Display Network, to Adroll, there are dozens of ways to retarget the people who leave your ecommerce site. But for the purposes of this case study, we're going to focus on Facebook.
Here's an example of a Facebook retargeting ad I received after digging around their site.
There are a few core reasons why this ad is so effective.
First, the ad starts off by including a review from one of their customers. This builds credibility and works nicely at the retargeting step of the funnel.
Second, Peak Design uses an image that very clearly shows the product that I abandoned. It's critical for retargeting ads to use a big portion of the image space on the product itself, since the majority of people will view the ad on a small screen.
Third, Peak Design highlights their lifetime warranty and Free Shipping. This is important since 91% of customers are ready to leave an eCommerce store that doesn't offer free shipping.
You may remember that Peak also messaged these two proof points in their abandoned cart emails. These low-funnel, objection-clearing messages are critical to winning over customers who are right on the edge of buying.
The ad ends with their return policy. 66% of customers will look at your return policy before buying, and it's often the last objection a customer has before buying.
Overall, the lesson here is this:
Your retargeting ads should hit on the clear value of your product and provide the customer with all the information they need to finish their purchase.
Top Retargeting Tactics You Can Use in Your Abandoned Cart Strategy
No matter how advanced your abandoned cart email and SMS strategy is, there are always going to be people leftover who do not come back from these tactics alone.
Here is how you can segment your Facebook retargeting funnel in a way optimized to win back abandoned carts.
Retarget your initiate checkouts.
On Facebook, it's easy to set up a retargeting campaign that only targets people who abandon their carts. The only limiting factor is the audience size. If possible, you'll want at least a couple thousand people in this audience.
Since these people were so close to purchase, you should be showing them an appropriate message. Anything with a discount or free shipping message will work well.
Retarget 7-day site traffic.
For your next retargeting campaign, try targeting all website traffic from the last 7-days. Make sure to exclude your initiate checkout audience from this campaign, so that there's no overlap. For this new audience, try using a message that's a bit higher up in the funnel than your abandoned cart.
The goal should be to drive the audience back to your site and purchase - or at least add the product to their cart again. This will push them back down into your initiate checkout retargeting campaign.
Retarget post-7-day traffic
If a potential customer doesn't visit your store after seven days, it's time to adjust your strategy accordingly. For this segment, you should be using a message that's more informative of the value of the product, since it's less top-of-mind for the audience. Make sure to exclude your 7-day audience and initiate checkout audience from this campaign.
Final Thoughts: How Peak Design Wins With Its Multi-touch Abandoned Cart Strategy
Ok, we covered the ins-and-outs of how Peak Design wins back people who abandon their carts. What are the key takeaways?
The most important lesson is that you need to do many different things in order to maximize your recovered revenue.
You need to send emails. You need to send SMS messages. And you need to run retargeting. A multi-channel strategy is the only way to cut through the noise.
If you're not running the SMS portion of this strategy, it's time to start.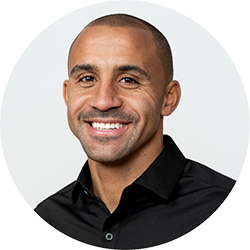 This is a guest post by Tivan Amour, CEO of Tone. Tone is the done-for-you SMS Sales Engine that unlocks 20% more revenue for your e-commerce store through lightning-fast text message conversations. Are you a Klickly customer with a Shopify store doing $1M or more in annual revenue? Book a demo with Tone before September 30th, 2020 and get a FREE Apple Watch. Schedule a demo here.