Going omnichannel this year is the new norm. We invited 5 cross-vertical experts on a live round table chat to share how eCommerce merchants can future proof your business, build stronger relationships with your customers, and skyrocket your revenue this year.
This was a virtual event you didn't want to miss, but if you did, read on!
With sky-high expectations from shoppers, the pressure's on merchants this year to serve up connected experiences instead of fleeting transactions.
And that's exactly what these guest experts shared during the session. We teamed up with:
Lisa Popovici, Co-Founder at Cartloop
Daren Limas, Global Head of Accounts at Klickly
Chris Lavoie, Tech Partnerships at Gorgias
Nicholas Romaya , Partnerships Manager at ReCart
Ashley Scorpio, VP Partnerships at Hawke Media
Specifically, we asked them to share their insights and secret sauce on these 5 big questions:
How do your clients use you specifically within their omnichannel strategy?
What advice can you give to brands that want to graduate from a multichannel to an omnichannel approach?
Can you share 1-2 examples of eCommerce brands that REALLY nail their Customer experience, and what practical tactics can other brands learn from them?
What does omnichannel look like moving forward as the world begins to open up?
What are the top 3 strategies you can advise to building better customer experiences?
Here's a sneak peek of the insights shared on: How does a merchant graduate from a multichannel approach to an omnichannel strategy?
Darren Limas, Global Head of Accounts at Klickly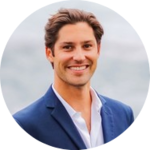 One of the first aspects, if you're looking to graduate to an omnichannel approach, is that you want to make sure that your organization is entirely aligned with its vision.
What are the business objectives, what are the channels, who is the audience, what's the budget? You can start looking into your channels: What's already happening? Where are your focal points? What do you need to improve?
Then, — more specifically — deciding about reporting. Understanding reporting is key. For example, you want to make sure that you're understanding all your attribution windows — it's best if they're matching.
It's difficult if you have 6 different attribution windows and you're trying to figure out which is performing better than the other — either within a specific channel or holistically from an omnichannel approach.
I think first and foremost there are 2 things to establish a foundation:
Aligning your Vision: What are you going to do, what are you going to report
It's very very important that each of these channels are individually run
It should be holistic, each of the channels should be speaking to one another.
You want to make sure that not only your channels… but your teams aren't siloed as well. Often brands have individual teams, and those teams are specific to those channels.
Different customers hit different touchpoints, and it's important that you have the adaptability and understanding of where those different change points are — where the overlap lies. At the end of the day make sure all aspects are aligned: your team, your vision, your channels, your reporting, etc.
From there, it's easier to graduate into a full omnichannel approach. You'll have more confidence that you're actually understanding and knowing what's going on rather than just freestyling on different channels and having each channel stand alone.
It's important when looking into multiple channels, to make sure that every channel has your brand experience. Rather than viewing your brand as "using a channel", view the channels as an extension of your brand.
Ashley Scorpio, VP of Partnerships at Hawke Media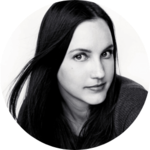 I completely agree on the uniformity across all channels. It's about meeting your customer and finding your customers where they are.
I don't want anyone in the audience here today to think that " omnichannel means a single channel." In fact, I think it means the opposite. It means diversity and how brands can provide this seamless experience across the board.
There's a reason why industry-wide, we started talking more about lifecycle marketing when previously we were only just talking about email marketing. And I think some really good examples we have with us today are Cartloop and Recart.
If you're a merchant and you're solely focused just on email marketing— from a lifecycle perspective— you're not incorporating SMS and conversational commerce and also thinking about push notifications if you have a native app or Facebook messenger....as these social commerce tools continue to be built out by the giants like Facebook and Instagram and having all these different shoppable features on the platforms, you're going to want to meet your customers where they are.
And so that includes diversifying your channels and adding more to your tech stack and more features and options for your customers because people like it to be simple, convenient, and straightforward.
If they have questions—the average consumer these days— they don't want to call you. If they want a replacement for their order or it's more complex, maybe.
They might prefer texting back and forth, and an onsite chatbot or prefer just being in Facebook messenger and asking you a few questions about the fit or size of the product they're considering.
So it's extremely important for that particular consideration phase of the funnel.
However, when it comes to customer service issues such as in order fulfillment, there's a delay or it's damaged—at that point maybe they do want to pick up the phone — you need a more robust customer service solution like Gorgias to supplement your own team.
Because you can lose a customer quickly by not serving them well or appropriately across the channels. People expect instant gratification these days even from brands.
So that's why if you're active on Facebook from a customer service perspective, it'll say on your page how quickly you respond to inquiries— consumers pay attention to that.
They wanna make sure they're a reputable brand especially when they're new to the brand if they're new to purchasing and buying from you.
You also of course, always want to keep refilling your funnel and creating loyalty, and one of the ways to do that is to serve the customer well and meet them where they are.
So some things to keep in mind, omnichannel doesn't mean single channel it means diversity and it means this excellent seamless experience across the board.
Nick has great input on how you can stay top of mind while leveraging first-party data from your consumers.
Nick Romaya, Partnerships Manager at ReCart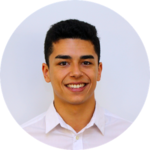 I'm a big believer in the more owned channels that you have a consumer on, obviously the harder it is to escape your brand.
Every owned channel you've got is a band-aid they need to rip off if they want to unsubscribe from you.
So if you get them on some solid owned channels— especially if those owned channels are speaking to each other in real-time, and maybe you want to email someone who has made a purchase on SMS in the last week for this specific holiday sale.
This is the kind of data that is really awesome that you can manipulate on all these different channels that speak to each other and it's also really hard for the customer to completely get away from your brand and the multiple different ways and things that they'd have to do to unsubscribe.
And another thing that I talk about is a lot is attribution.
A lot of people bring up, "Hey, I may send out a messenger campaign that syncs to email and syncs to my SMS but is all three going to get attributed? There are three owned channels here, are they all going to cross over?"
So the pro far outweighs the con here. You're going to overlap, it's going to happen but it's very marginal. One example I like to give here is if I were to go up to New York on the Upper Eastside, I take the subway and the bus— what took me there was it the subway or the bus? It was both.
Sometimes you need two channels to really take that customer journey forward.
Lisa Popovici, Co-founder at Cartloop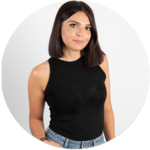 In my experience, a lot of merchants are actually afraid to test more channels and to start a multichannel or an omnichannel strategy.
And in my opinion, the term omnichannel means that you have to be present in every single channel—and this can be very challenging if you're starting out.
You have to think..what if your customers aren't spending time on every single channel. What if your target audience is Gen Z and they're spending 90% of their time on Instagram or TikTok?
And it would make no sense to focus on all channels— again if you're starting out— and you know that Tiktok and Instagram are the most profitable. And it's impossible to manage all the channels and to track everything to make sure the data is all in place.
The best way to figure out which channels to go with would be just by asking your customers and look at the data.
And you know, questions like: Where are they spending 90% of their time? What's their purchase behavior? What kind of activities are they engaging with?
Before you dive into omnichannel, you have to make sure that your brand is ready to go omnichannel, which means securing customer relationships, a healthy supply chain, well-trained customer support team.
You have to have amazing customer support and also a holistic marketing strategy.
Chris Lavoie, Partnerships Manager at Gorgias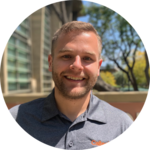 At Gorgias, it's also our job to make sure that all this hard-earned marketing power isn't wasted.
And so you're capturing people, getting them to the top of the funnel, and bringing them through the funnel through all these great tools that everyone here is talking about.
At the end of the day, both pre-sale and post-sale on the customer support side is ready to act ad deliver immediate responses and deliver personalized experiences as Ashley has mentioned.
In the customer service or CX world, the holy grail is speed and personalization. You need a perfect balance. One great example is Hello Tushy, one of our brands which is a fantastic bidet company and they love Gorgias and use it really well.
But they're cautious of not turning that automation dial too far because it compromises their ability to deliver the personalized experiences that their customers have come to love and enjoy. So it's a fine balance.
Make sure your support is connected to all your channels, so you can make sure you can deliver on everything super fast.
The Wrap Up
Bradley, our host of the live chat, summarizes the learnings above nicely in one quote:
"Timeliness and a combination of automation and human elements is the baseline of a successful omnichannel strategy."
— Bradley Wilkinson, Marketing & Partnership specialist at Klickly.
What we covered is only one out of the five questions— just a glimpse of what really went down in the live chat.
So be sure to check out more details and actionable insights on how to build enhanced customer experiences this year with an omnichannel approach. Watch the full recording below.
Want to take control of your ROAS and leverage a pure-performance customer acquisition platform? No upfront spend required and brands choose their own commission. Skip the line to our invite-only platform and get access to a Klickly growth specialist.
Don't miss: A bonus unscripted take on how merchants can navigate the murky waters of omnichannel attribution.
This article was written by our partners at Cartloop—a conversational SMS marketing platform that helps Shopify brands drive more revenue and scale their customer relationships.