Somehow we're already almost halfway through September 2021, which means Black Friday Cyber Monday is nearly upon us.
That's right, it's that time of year for brands to optimize their websites, clean up their email lists, and prepare their best deals to go into the largest shopping period of the year.

Last year's events highlighted the need for brands to have all their ducks in a row when it comes to eCommerce preparedness. While the world is slightly more open this year, it certainly looks like eCommerce will take center stage yet again.
Hopefully, you've already started preparing, but if not we've gathered 7 tips that merchants can implement right away to have a successful Black Friday Cyber Monday.
Jameela Ghann
Marketing Manager at Fera Product Reviews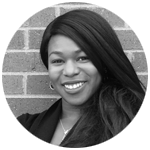 If you walk away with one piece of advice it is this: make sure you have a shipping strategy in place! You should strive to ship quickly and with the fastest shipping possible. I have an eCommerce store (Alora Boutique) and ever since we started offering free expedited shipping, we've had very happy customers! Be sure to communicate with your staff on expectations and give your customers lots of shipping options. You can also opt for a 3PL company to fulfill your orders if you don't think you can do it in house. Make sure that you communicate with your customers about shipping times so that they don't inundate you with "where is my order" messages. Fast and tracked shipping, will make your customers happy and happy customers are more likely to leave glowing reviews!
Chris Lavoie
Tech Partner Manager at Gorgias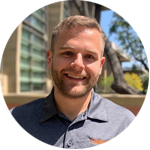 One key way to make sure your customer support is ready for BFCM is to automate replies to your frequently asked questions. It's inevitable that as your traffic and sales increase, so will your customer support tickets. But letting that impact your ability to reply quickly to customers can hurt your conversion and retention rate. That's where automation saves the day - set up pre-written responses (AKA macros) to your frequently asked questions, and use machine learning through a helpdesk like Gorgias to automatically reply to questions such as "Where is my order?" by pulling in customer data including their first name, order number and tracking link.
Shanif Dhanani
Identify and Optimize Your Segment Of Discount Seekers at Apteo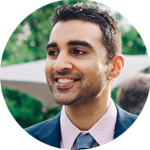 It's important to make sure you know who your discount seekers are before Black Friday and Cyber Monday deals go live. These customers are more likely to buy from you when they get a discount code and this is the perfect time to market to them. By identifying who they are before your sale goes live, you can A/B test different discount amounts to find the ones that lead to the most sales without leaving a lot of money on the table. Pro Tip: Apteo automatically creates a Discount Seekers segment from your customers by finding customers who usually buy only when they have a discount. You can sync these customers to your email service provider to A/B test different messaging and discount amounts to see what messaging works best for them.
Viktoria Philbrick
Content & Partnerships at SMSBump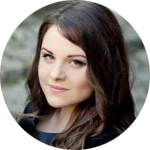 There's never been a better time for brands to start collecting first-party data directly from shoppers and take on this new path to respectful personalization. Adopting channels like SMS is key for the successful transition to a cookieless world and a strategy that will help cut through the noise this BFCM. As a first-party data channel, SMS marketing empowers brands to launch targeted campaigns, based on factual customer data, thus optimizing expenses. This makes every SMS interaction with shoppers more personal, the data you collect - much more valuable, and the price - predictable. As a result, your brand can significantly shorten the distance to purchase and increase conversions, while maintaining a stable cost - all crucial factors for the success of every BFCM campaign.
Brigitta Ruha
Partnerships & Marketing Manager at Recart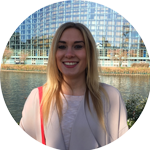 With mobile commerce continuing to grow, it's become super important for online brands to bring the same level (if not higher) seamless and one-on-one experience that customers would otherwise receive at a physical store. To meet the expectations: make the mobile subscription experience seamless, make important elements clickable and customize the colors of the popup with a bold shopping CTA and highlight the value to persuade people to opt-in. Once you've got people to sign up for your list, make sure they are welcomed personally as well. The Welcome flow will welcome your new subscribers and turn them into customers. With BFCM, everybody is scrolling on dozens of different e-commerce sites, so start building your list early to capitalize on the momentum and make this BFCM your best ever.
Raúl Galera
Chief Advocate at ReferralCandy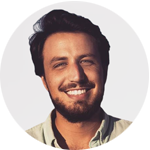 Something brands have paid attention to lately has been the importance of retaining clients. Increasing customer retention has a direct, positive impact in a company's financials and can improve the overall health of the business. With the busiest shopping time of the year almost around the corner, it's crucial for brands to think about their post-purchase strategy. In a lot of cases, these include a combination of coupon codes and promotions -- which don't make a lot of sense considering that these clients just bought from you. Instead, brands need to come up with a post-purchase plan with a referral-based approach. That way, customers will be incentivized to start conversations with their friends and family in which they can talk about the product they've just acquired from you.
Bradley Wilkinson
Partnerships and Marketing Specialist at Klickly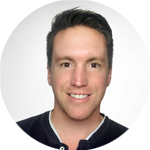 Start early and gather learnings leading up to Black Friday Cyber Monday for the most effective advertisements. The BFCM shopping period will likely, again, run longer than the typical 5 day stretch — last year eCommerce began seeing its greatest uptick about 4-5 days before Thanksgiving. Take advantage of the weeks leading up to BFCM to test and learn what resonates with your audience. A/B test creative assets, copy, and different deals ahead of BFCM. Take these learnings and ramp up your spend leading into Thanksgiving. Advertising costs always increase during the Holidays, so you'll get the most bang for your buck if you have a data-backed idea of what will work. TIP: if you're using machine-learning for advertising, start early to ensure algorithms can learn your best fit audience.